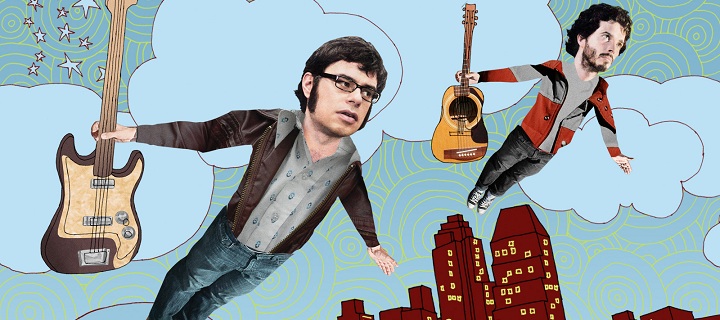 Flight of the Conchords
(2007)
På den amerikanska tv-kanalen HBO hade serien Flight of the Conchords premiär i juni 2007. Serien kretsar kring paret, som försöker bli framgångsrika i New York som band och få en stabil amerikansk supporterbas.
Duon spelar sig själva, och det finns också återkommande karaktärer såväl som många komiker i gästroller. Några av de större återkommande karaktärerna i serien består av deras manager Murray Hewitt (Rhys Darby), deras fan och stalker Mel (Kristen Schaal) och deras kompis Dave (Arj Barker).
Duons humoristiska sånger vävs in i handlingen för varje avsnitt. Den första säsongen innehöll 12 avsnitt och släpptes på dvd i USA den 6 november 2007. I januari 2009 hade seriens andra säsong premiär i USA. Den innehöll 10 avsnitt och visades i SVT våren 2010. Den 10 december 2009 meddelade bandet via sin officiella hemsida att de inte kommer återvända för en tredje säsong.