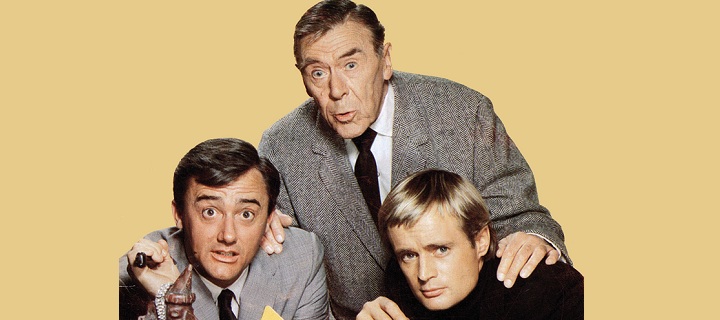 Mannen från U.N.C.L.E.
(1964 - 1968)
Mannen från UNCLE, originaltitel The Man from U.N.C.L.E., är en amerikansk TV-serie som ursprungligen sändes på NBC mellan 22 september 1964 och 15 januari 1968. Första säsongen sändes i svartvitt och de efterföljande tre säsongerna i färg.
Serien följer de två UNCLE-agenterna Napoleon Solo och Illya Kuryakin som kämpar för världsfreden mot brottssyndikatet THRUSH. UNCLE är en akronym för United Network Command for Law and Enforcement".