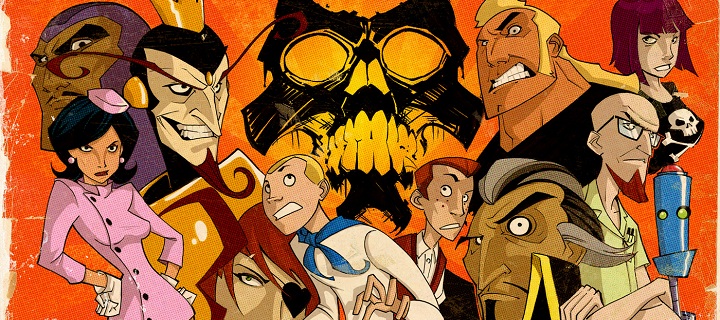 The Venture Bros.
(2003)
The Venture Bros är en amerikansk animerad TV-serie som hade premiär på Cartoon Networks Adult Swim den 16 februari 2003.
Serien blandar action och komedi och handlar om de äventyr familjen Venture råkar ut för.
Hank och Dean Venture; två välmenande men inkompetenta tonåringar.
Dr Thaddeus "Rusty" Venture, fadern som är emotionellt osäker vetenskapsman.
Brock Samson, familjens livvakt, ursprungligen en ultra-våldsam och macho hemlig agent.
Sergeant Hatred, en reformerad superskurk och "botad" pedofil.
The Monarch, familjens självutnämnda ärkefiende, en superskurk med fjärils-tema.